Posted by Staff on Feb 2nd 2022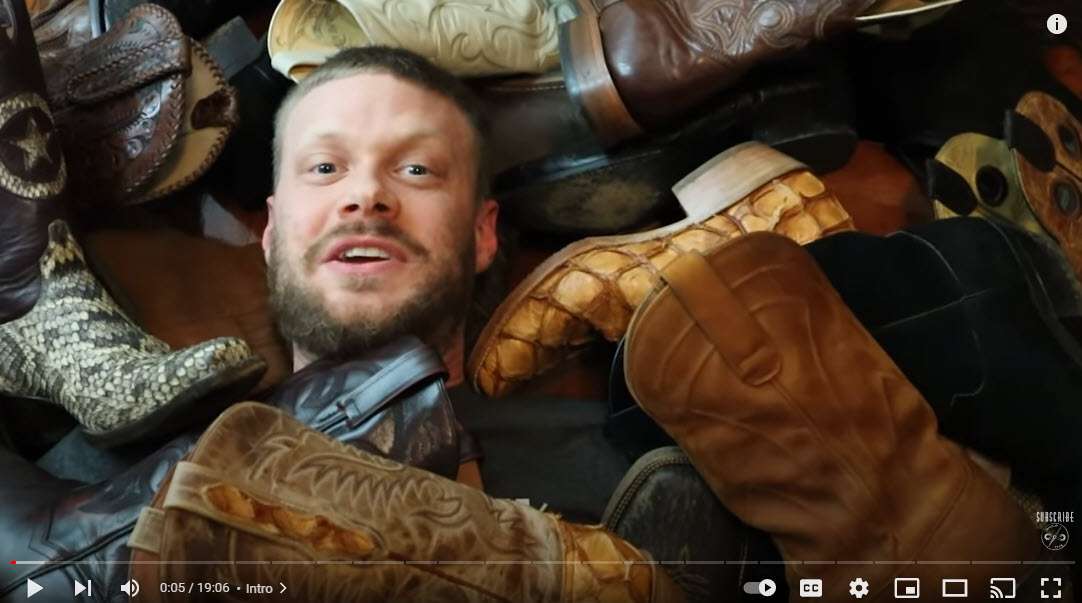 Jeremiah Craig is a Boston based singer/songwriter, Jeremiah Craig, records and performs music telling stories. Modern folk ballads. In this video he ranks the 21 pairs of boots he tried last year. Hint: 2 pairs of Boots from Tim's Boots came in at the top! Made by Black Jack of course.
I cued the video to Number 1 but, you can always watch from the beginning!
We think you'll enjoy it!
Watch the Video & Leave a comment!
Help us out and share this with your friends!